Meet the Peer Supporters: Paulina
Meet the Peer Supporters: Paulina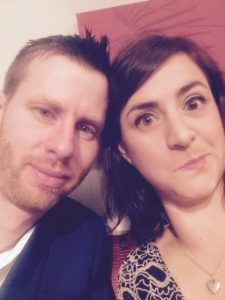 Hi! I'm Paulina, proud wife & mother of three boys aged 7, nearly 5 and nearly 3 years. Our life is a bit of a circus, but we never get bored 😉 I have fed them all for different lengths of time, from 12 months to nearly 3 years! I have combi fed at times and also exclusively breastfed as soon as I was able to. I have pumped upon returning to work all three times and have overcome cracked nipples, low milk supply (possibly due to a breast reduction) and tongue ties.
I first came upon the Charnwood BRAS' help from the wonderful Susan, who I met at a baby changing room when my eldest was only a few weeks old. Her support to me was invaluable and when the opportunity came up to train and become part of the supporting team, I jumped at the chance! I am now incredibly grateful to call her (and other peer supporters) my friend(s).
I fed my middle child nearly until his 2nd birthday and whilst heavily pregnant with my third – the lucky guy got two lots of colostrum! I never planned to do 'extended' breastfeeding but as life happens, we just are… and it's great.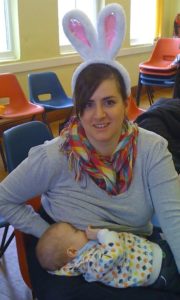 I am a passionate advocate of breastfeeding and help my friends and family directly or even through Skype! Through the Charnwood BRAS I contribute by having the phone as per the rota and help out at the monthly workshops, which I love!
Without the loving support of my wonderful husband, family and the BRAS, our breastfeeding journey would have been a very different one…