Meet the Peer Supporters: Lydia
Meet the Peer Supporters: Lydia
Hi I'm Lydia and I am a Peer Supporter for the Charnwood BRAS. I am Mummy to 3 boys aged 13, 7 and 2 and I have breastfed them all until different stages.
I was 19 when I had my eldest son and always wanted to try breastfeeding. Being in my late teens I came across a lot of negative comments from people. This made me more determined to try and we did it for 6 months until he self weaned; he was a big baby (10lb 3oz) and hungry but I was proud that we carried on and proved everyone wrong.
When I had my second son (who I fed until he was almost 2) I attended a Breastfeeding class where I was asked if I would like to do the BRAS training. I jumped at the chance and haven't looked back! I've had involvement with young parent groups and the Loughborough antenatal feeding workshops. I also enjoy taking part in community events with the BRAS.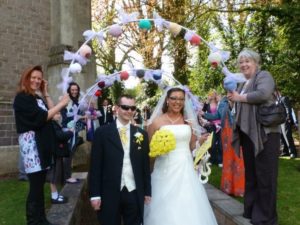 My third son fed until he was 2 and I never expected to breastfeed for an extended period, but I enjoyed the experience and bonding.
I was lucky to have support from friends and family and of course the Charnwood BRAS x