Meet the Peer Supporters: Harriet
Meet the Peer Supporters: Harriet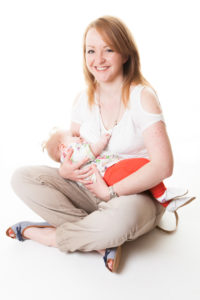 Hi, I'm Harriet and I'm a mum to two children aged 4 and 2. When I was expecting my first child Florence, I'd never given much thought to how I was going to feed my baby… of course I was going to breastfeed! But it became apparent that it might not come as naturally as I was expecting. After hearing tales of milk drying up, sore nipples and poor latches I started to research my support options.
I heard about the Charnwood BRAS and attended an antenatal breastfeeding workshop a couple of months before I gave birth. It was so informative for both my husband and I. We embarked on our breastfeeding journey full of confidence and knowledge, and I have to admit it was plain sailing from the word go! I don't know if I was just lucky, or if the things I learned at the workshop helped me to succeed (it was probably a bit of both), but I found breastfeeding to be so easy and convenient.
I wanted the opportunity to share the message with women that breastfeeding doesn't have to mean sore nipples, zero sleep and nothing but hassle for mums- in fact I found quite the opposite to be true! So I trained to be a Charnwood BRAS peer supporter (and subsequently got pregnant again… learning about gorgeous tiny new babies made me REALLY broody!). But with a small break to deliver my son Stanley, I have been continually involved in running workshops, minding our phone, attending community events and more.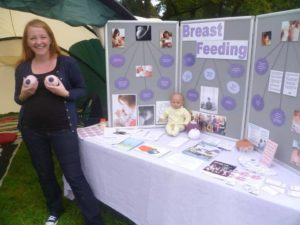 Being a Charnwood BRA is an amazing experience. Not only have I made a great bunch of friends, but I also know that I'm helping mums when they're at their most vulnerable by helping them to achieve their own breastfeeding goals (whether that be to feed for three weeks or three years). In addition, I know the benefits that breastfeeding can bring to our society as a whole, and it's rewarding to know that I'm contributing to those benefits by having successfully breastfed my own children and by helping other mums to do the same.