Meet the Peer Supporters: Catherine
Meet the Peer Supporters: Catherine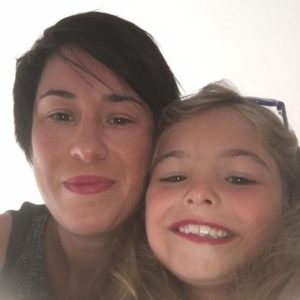 Hi, my name is Catherine and I am mummy to Phoebe nearly 8 years, Hugh nearly 3 years and Fletcher 17 months.
I briefly started my breastfeeding journey when Phoebe was born, however with limited knowledge of the support available to me I gave up after 8 days. When I was pregnant with Hugh I was determined to make breast feeding a success and with a friend already a BRA I knew I would have the support and knowledge available.
Our breastfeeding journey started off rocky, within a week I had one side extremely sore and when I say sore, it literally looked like I had had half of my nipple chewed off. Two BRAS told me "it was the worst they had ever seen"! I was an emotional wreck, however with the immense support of the Charnwood BRAS I continued feeding. After numerous telephone calls with them, home visits from them and conversations they had on my behalf with various professionals (which took until Hugh was five months old), he was diagnosed with a very slight posterior tongue tie. This was dealt with and although I continued feeding my nipple took months to recover.
The support, both emotional and physical, I received from the bras was invaluable. I would never have continued to feed if it was not for them and that is why I decided to give something back to the team by training to be a peer supporter myself. I started my training when Hugh was around 12 weeks old.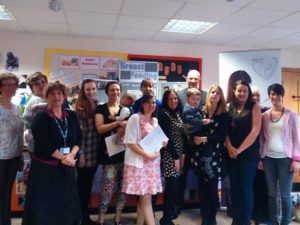 I later went on to have Fletcher and with limited problems third time round I am delighted to say I am still feeding him 17 months on!
I have to say breastfeeding has been one of the hardest things I have ever done and as silly as it sounds I think it is one of my biggest achievements, however without the support of the BRAS it would not have been possible!
I now help other ladies on their breast feeding journeys and my duties include dealing with emails, being on the phone rota, occasional home visits, coordinating the BRAS Christmas tree in the festive season and any other ad hoc duties I can fit in.