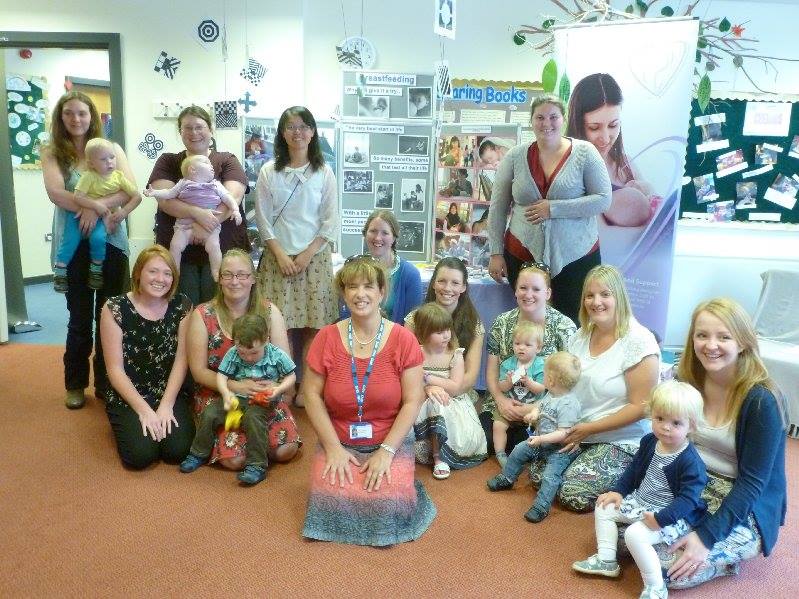 Become a Charnwood BRAS Peer Supporter
Become a Charnwood BRAS Peer Supporter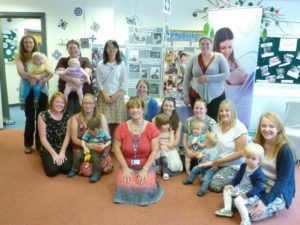 We've had a really good response to our recent request for new potential trainees to join our group. If you are interested in training to become a BRAS volunteer then please get in touch via email to charnwoodbras@hotmail.co.uk. Think carefully about what you could offer us in terms of time and experience. We are planning a two hours a week for twelve weeks course, starting date TBC at Mountsorrel Children's Centre on Friday mornings. You need to have had some breastfeeding experience in the past and live within Charnwood.
Becoming a peer supporter
Who are we?
We are a voluntary group working alongside Midwives, Health Visitors and Children's Centre staff to offer reassurance, support and information to Charnwood residents who plan to breastfeed or are breastfeeding.
Why are we needed?
In today's society many women give birth without ever having seen other women breastfeeding their babies. Myths, confusion and a lack of knowledge results in babies being breastfed for just a few days, weeks or not at all. With the right support breastfeeding success can be achieved for almost all mums and babies, with wonderful benefits for both.
What do we do?
We provide reassurance and support to parents and parents-to-be at every stage from pregnancy to weaning, through the following methods:
One to One support
We meet with, talk with and provide useful support to mothers who attend our breastfeeding cafes, phone the BRAS helpline, email us, are referred by professionals, are family members, friends, neighbours, strangers, in fact anyone requiring information about breastfeeding.
Breastfeeding Cafes
Mothers and babies come along to check technique, ask for advice or just to meet other like-minded mums.
Antenatal workshops
We run one workshop per month, lasting for two hours, covering topics such as how milk is made and successful positioning and attachment at the breast. The workshop is for pregnant women and their partners/supporters.
Returning to work workshop
This workshop runs every other month and dispels the myth that women must give up breastfeeding if they are returning to work.
Promotion
We have an active Facebook page, Twitter account and website and have articles published in local newspapers and magazines promoting out work.
We attend local events to spread the work about our work. The colourful knitted boobs are always attention-grabbers, particularly when decorating our Christmas trees at the local festivals!
Joining the Charnwood BRAS
All Charnwood BRAS members have completed an NHS Breastfeeding Peer Counsellor Programme and are all mums who have breastfed their own children.
Next training course
This will be starting in September 2017 (date to be confirmed) and will consist of a morning's training once a week for 10 weeks.
Would you like to become a peer supporter?
– Can you commit to 2 or more hours involvement per month?
– Have you breastfed your child/ren?
– Do you live in Charnwood?
If you can answer yes to all these questions then please:
– Fill in the application form (please email charnwoodbras@hotmail.co.uk to obtain a form)
– Obtain two references, one from a health professional
– Have a chat with Angie Bell or Joanne Talbot, the Charnwood BRAS co-ordinators. Tel 01509 410232 or 410244
How to help without becoming a peer supporter
If you don't wish to take part in the full training programme then you can still help us promote breastfeeding! We would love you to…
-Provide support at workshops with setting up, refreshments and time keeping
-Bake cakes for the workshops
-Help with the website, press releases and admin work
-Put up posters and distribute flyers
Please contact us for more information about breastfeeding, becoming a peer supporter, attending our workshops or just getting involved and helping to promote the most natural thing in the world!
Tel: 07583041054